I built a pretty big Mekanism dynamic tank to store lava on the roof of my building. It looked exactly how I wanted it to look. I logged in earlier today to find this: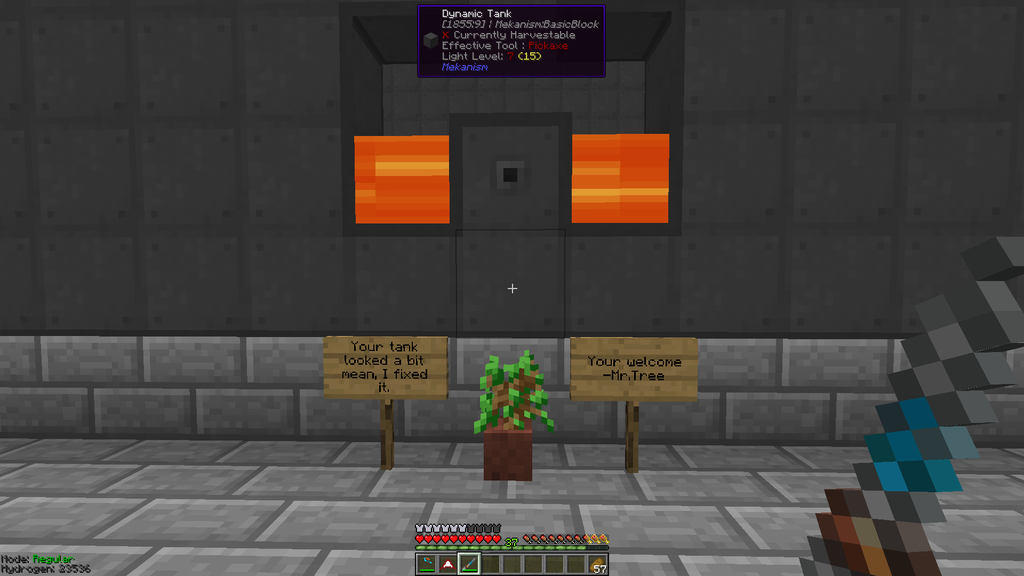 If I wanted it to look the way it does, I'd have made it that way myself. I certainly didn't spend all that time building it so some unknown chucklehead can come along and make unasked-for alterations. I don't know who Mr.Tree is, but whoever they are I'd appreciate it if they leave my claim alone. How can this even happen? I thought our stuff was protected on our claims.
ETA: It's
you're
, not your, BTW Tree dude.